Arlington Heights Roof Cleaning Contractor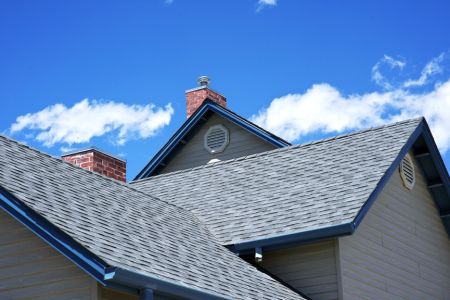 With Active Painting's professional roof cleaning team, your roof can look like new for a fraction of replacement costs. Don't spend thousands of dollars to replace your dirty shingles when all they need is a professional roof cleaning. Our trained technicians use state-of-the art equipment that implement safe and effective cleaning techniques and the most effective agents available anywhere. Preventative treatments or installation of algae inhibitors can keep those stains off your roof for years to come.
What Causes Those UGLY Roof Stains?
Most roof stains are caused by the growth of algae that feed on organic matter that is frequently found on a roof's surface. The portion of a roof that receives the least amount of sunlight is more likely to have roof stains. This explains why some Massachusetts and New Hampshire homes may have roof stains only on one side of the roof. It is typically the side with northern and/or western exposure or in heavily shaded areas.
When you decide to have your roof pressure washed you need to be sure to hire a qualified Arlington Heights pressure washing contractor. If you do not follow the proper procedure in washing your roof you could damage your roof.
Pressure Washing Services