Professional Arlington Heights Painting Contractor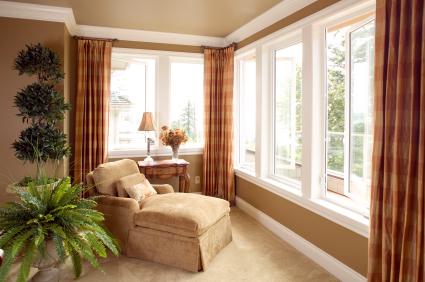 When it comes to professional painting in Arlington Heights turn to Active Painting for all your interior painting needs. We offer a wide array of panting services and products that include complete room and interior painting, drywall & plaster repairs, wallpaper removal, wood stripping & straining, floor coating, and so much more. Our entire team of painters and contractors are Illinois State certified and licensed in all major and minor areas of painting. We have decades of combined industry experience and can handle all residential painting projects large and small. Contact us today and let us help you with your upcoming paint project.
Quality Service You Can Depend On
Our Arlington Heights Painting Contractors are committed to providing you with exceptional service of the highest quality anywhere in Arlington Heights. We pride ourselves in being able to deliver fast, efficient work at affordable rates that stay within your home budget. We work closely with each our clients through every phase of painting from initial designs and creating the look you want all the way to delivery of materials, and, finally, painting and finishing. We never settle for less than our absolute best, never take shortcuts and perform every job with absolute skill and precision. You get the benefit of partnering with seasoned professionals who are the best in the business.
Wallpaper Removal
One of the most difficult home projects to undertake is wallpaper removal. Wallpaper is designed to stay on your wall indefinitely. In order to remove your wallpaper effectively contact Active Painting in order to insure it's done right. We use specialized solvents and tools that help to remove your wallpaper without bringing any harm to wall itself. The paper will be completely removed, any touch ups will be applied to the wall, and you'll have a fresh new palette upon which to paint your walls. Don't settle for do-it-yourself wallpaper removal, when you can get professional results from Active Painting.
Floor Coating
We offer complete garage floor, concrete floor, and basement floor coating & sealing for all residential properties in Arlington Heights. By sealing your floors, you prolong the life considerably and keep them looking great year after year. Sealant make your floor stain proof and easy to maintain. Coating and sealing your floor will also help hide cracks, chips, and other blemishes give your an entirely new finish. Our coating & seal process is extremely simple and most jobs can be done in no time at all. Contact an Active Painting Specialist today and let us help revitalize your concrete floors!