Arlington Heights Pressure Washing Services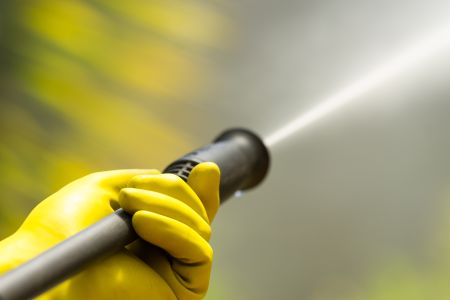 Mold, mildew, ground-in dirt and loose paint are no match for our Arlington Heights pressure washing. Your home is likely to have collected years of soot on its exterior, may get a constant onslaught of dust. You may also see the exterior of your home develop black and green mold which isn't good for the health of your family. If you have ever noticed that your gutters are containing a black streak. Arlington Heights pressure washing services, using only commercial grade detergents, can eliminate that problem for any homeowner.
A qualified Arlington Heights power washing company will use a special mixture of chemicals and high-tech equipment to clean your home at low powers without water intrusion or damage to your home.
Pressure Washing Services