Des Plaines Premier Painting Company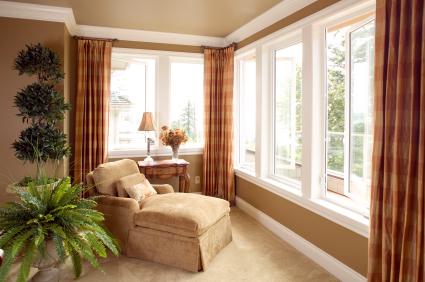 For a professional finish every time, choose the Arlington Heights Painting Contractors, Active Painting for your next interior paint project. With years of combined industry experience, we have helped numerous homeowners throughout Des Plaines bring new life to any room in their house. We are Illinois state certified and licensed and have the skill and experience necessary to complete even the toughest paint jobs. With Active Painting you can get creative and choose your own style. From traditional colors and one tone designs to bold modern motifs and complex patterns, whatever you can imagine, we can make it happen. We offer fast, efficient service, dependable work you can count on, and affordable rates that stay within your budget!
It All Begins With Design
The most important step in any paint project is in creating the design and coming up with initial concepts. This is why we sit down and spend extra time with each of our clients. We listen to your thoughts and ideas in order to get a clear picture of exactly what it is you want. We can help you pick out the right colors for you room and get your style down to the smallest detail. From there we begin applying the paint to the walls. We work closely with you throughout each phase of the project, so that when the job is done, you are 100% satisfied. We believe that room remodeling is a major investment that requires a lot of thought and effort. This is why we are Des Plaines' most trusted painting contractor.
Molding & Trim Installation
No room renovation is complete with adding molding & trim. Quality designer mold & trim gives your room that added edge that really helps it stand out. We install all molding & trim to all room in your home. Whether it's the kitchen or the bathroom, we can help you choose the right trim that accents your room and gives it taste and style. We use molding & trim products of the highest quality from manufacturers you know and trust. Our installation process is quick and easy and we can have your room looking great time in no time at all.
Drywall & Plaster Repairs
Over time your drywall or plaster wall can become worn out. Most walls suffer from cracks, nail holes, damage, and other blemishes across the finish. Our professional drywall & plaster repair is designed to completely restore you walls back to their original condition and give your surface a smooth finish. When the job is done your walls will be ready to apply a fresh new coat of paint.